A Simple Way to Help Your Family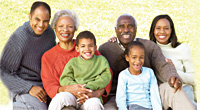 If you have a current will, count yourself among the minority of Americans who have done their heirs an important service.1
A will's primary purpose is to help convey titled property. It's not a good place to communicate your wishes regarding personal matters or to provide specific instructions for your survivors in the event that something were to happen to you.
A letter of instructions, while not a legal document, can help your family cope during a difficult period by providing information that has no place in a will — such as the location of the will itself.
Where's the Will?
A letter of instructions doesn't need to be an eloquent treatise on the meaning of life and the importance of family. Its job is to guide the survivors, so it can take the simple form of a list or the casual tone of a letter to an old friend.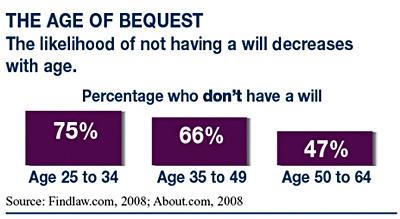 Here are some common topics to address:
Where to find important legal documents,including wills and trusts, birth and marriage certificates, insurance policies, deeds to real property, and vehicle titles
Bank and retirement account numbers, and the location of safe-deposit boxes and tax returns
Contact information for people to notify, such as lawyers, accountants, and clergy
A list of creditors and any bills that need to be paid in order to keep the household running smoothly
Instructions for the funeral and any pre-arrangements with a funeral home and/or cemetery
Your wishes for the distribution of personal possessions, jewelry, heirlooms, and other keepsakes
Once you have drafted a letter of instructions, tell key family members where it is kept and leave copies with trusted advisors. Take the time to review it regularly to help ensure that it contains the latest information.
1) FindLaw.com, 2008
The information in this article is not intended as tax or legal advice, and it may not be relied on for the purpose of avoiding any federal tax penalties. You are encouraged to seek tax or legal advice from an independent professional advisor. The content is derived from sources believed to be accurate. Neither the information presented nor any opinion expressed constitutes a solicitation for the purchase or sale of any security. This material was written and prepared by Emerald. © 2010 Emerald.