Thanks for visiting our website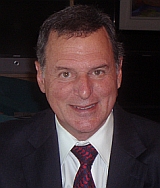 If you are experiencing trouble with the Royal Alliance website, please call 800/821-5100 ext. 44 for password resets and log-in assistance.
Robert S. Keidan, CFP® attended the eighth-annual Barron's Top Independent Advisors Summit, hosted by Barron's magazine to promote best practices in the industry and the value of advice to the investing public.  The invitation-only conference was held March 21 – 23, 2016 in Scottsdale, AZ.
Fifty of the Top 100 Independent Financial Advisors in the U.S., as ranked and published in Barron's August 24, 2015 issue, were in attendance.  This annual ranking is the basis for the Top Independent Advisors Summit and the advisors are chosen based on the volume of assets overseen by the advisors and their teams and the quality of the advisors' practices.  The Top 100 Independent Advisors are comprised of Registered Independent Advisors and Advisors from Independent Broker Dealers. This exclusive conference is designed to promote best practices and generate new ideas across the country.
"America needs wise and proven financial leadership. This conference brings together some of the best advisors in the country to share information and ideas toward one goal – to better serve their clients, their families and their communities," said Ed Finn, editor and president of Barron's.
Third-party rankings and recognitions are no guarantee of future investment success and do not ensure that a client or prospective client will experience a higher level of performance or results.  These ratings should not be construed as an endorsement of the advisor by any client nor are they representative of any one client's evaluation.